Dave Wilson was selected to the board of advisors at UVARA a underground GIS infrastructure company, and UVIVA a disinfecting appliance vendor. The company provides a cloud-hosted facilities management platform integrated with Google Earth®, Google Maps® and other GIS platforms to help manage underground infrastructures.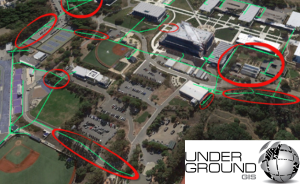 Based on his success as a software architect and executive with over 35 years' experience in mobile, cloud, and desktop capture and processing solutions, Mr. Wilson was selected to serve on UVARA's board of Advisors. His background includes extensive product design and software development, R&D management, planning, marketing and consulting. Mr. Wilson has a comprehensive technical background in image processing, OCR and data mining, raster to vector conversion, database indexing, and document management. Along the way, he created successful partnerships with IBM, Autodesk, OCE, Calcomp, Kyocera Mita, Fujitsu, Kodak, Xerox, Nuance, and many others. Mr. Wilson's innovative vision has led to over 300,000 customers within health care, construction and many other industries.
Mr. Wilson's success in the healthcare market with the HAIvia platform was instrumental in being selected as a board member with Uviva.  Experiences with Infection Prevention is central to the Uviva disinfection of pens, often containing significant pathogens from patients visiting care facilities.