DocuFi Elected to UnderGround GIS Board of Advisors
Dave Wilson, President of DocuFi, was recently elected to the Board of Advisors for UnderGround GIS, a provider of infrastructure management solutions for large Health Care, Pharma, and other campus environments. The company provides a cloud-hosted facilities management platform integrated with Google Earth ®, Google Maps® and other GIS platforms, to help manage underground infrastructures.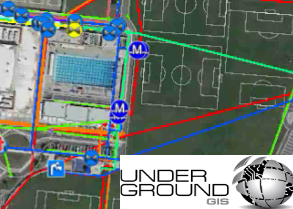 Flint Michigan lead poisoning, California Gas line leaks and other events are elevating the issues around these forgotten infrastructure assets that can lead to significant costs when disaster strikes.  This information can be highlighted in DocuFi's data analytics dashboard solution.